Gynaecological Cancer Centre
To the contacts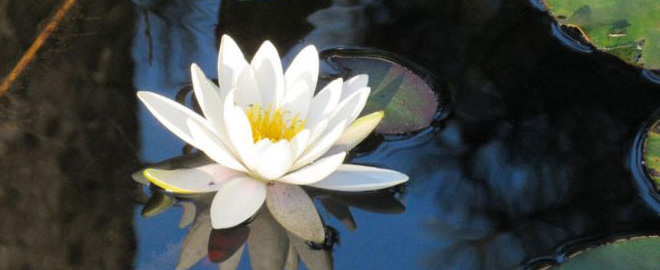 For most people, the diagnosis of cancer has a huge impact on their lives. It is often associated with great anxiety and raises fundamental existential questions. The most important thing for us is to accompany you professionally and humanely in this stressful situation after your cancer diagnosis. We give you information, support and the necessary time to find your own way. We accompany you from the first diagnosis, through therapy, to aftercare.
At our Genital Cancer Centre you can get advice and support at every stage of the disease. The diagnosis of uterine cancer, ovarian cancer, cervical cancer or vulval lip cancer creates a situation in which we strive to meet you with empathy and provide guidance.
By analysing your situation followed by sound advice based on international guidelines, professional society recommendations, studies and publications, we can offer you the best possible treatment.
We regularly consult with other experts from our Oncology Centre in our multi-disciplinary tumour meeting. In the process, we present the cases to gynaecologists and consult with pathologists, radiologists, system oncologists, palliative care specialists, general surgeons and other experts as needed. All therapy recommendations developed here are discussed with you and centred on your wishes and needs. Only then does the joint decision regarding your individual therapy take place.
In most cases, surgery is needed. In our Genital Cancer Centre, abdominal operations are performed minimally invasively wherever possible (laparoscopy or keyhole surgery, e.g. removal of lymph nodes in the area of the pelvic and abdominal arteries). In some situations or diseases, however, abdominal surgery can only be performed openly with an abdominal incision. Operations on the vulva sometimes also require plastic surgery procedures. We are experts in all of these surgical techniques and they are available at our clinic.
Conventional medicine is always at the forefront of our considerations. Within the framework of our integrative medical approach, however, complementary medical procedures may also be used. Modern medicine is prevalent in systemic therapy, not only through the use of chemotherapy, but also through the use of immunotherapy, antibody therapy, targeted therapy such as PARP inhibitors and tyrosine kinase inhibitors as well as hormone therapy. We also offer radiotherapy in addition to this spectrum of treatment.
In addition to direct effects on the tumour or its effects in the body, integrative oncology also aims to strengthen the patient's self-healing powers. Therefore, a comprehensive and individual treatment concept is worked out with each patient. This takes into account not only the body, but their entire personality. The orthodox medical concept is supplemented by naturopathic procedures with the use of naturopathic medicines and anthroposophic therapies: music and art therapies, anthroposophic movement therapy (eurythmy therapy), rhythmic massage and physiotherapy, psycho-oncological support and nutritional counselling. Special nursing applications such as rubs, wraps and compresses can be used as a supportive measure before and after operations (e.g. calming, relaxation).
TREATMENT FOCUS
Uterine carcinoma (cancer of the uterus)
Cervical carcinoma (cancer of the cervix)
Vulval carcinoma (cancer of the external female genital organs)
Vaginal cancer (cancer of the vagina)
Ovarian carcinoma (ovarian cancer)
Tubal carcinoma (fallopian tube cancer)
Peritoneal carcinoma (cancer of the peritoneum)
Gynaecological sarcomas
Fertility-preserving therapy approaches
Diagnostic procedures for familial breast and ovarian cancer
Prophylactic surgical therapy of the breast and ovaries (removal of the mammary glands with reconstruction of the ovaries)
RANGE OF SERVICES
Diagnosis:
Radiology: Computed tomography (CT)
Magnetic resonance imaging (MRI)
Abdominal endoscopy to diagnose a tumour and which organ it affects
Nuclear medicine diagnostics for imaging sentinel lymph node and bone metastases
Sentinel lymph node removal for vulval cancer (sentinel lymph node biopsy from the groin)
Intra-operative frozen section diagnosis by our pathologists
Genetic analysis and genetic counselling for familial breast and ovarian cancer risk (BRCA; cooperation: Familial Breast and Ovarian Cancer, Charité Centre, Berlin)
Molecular biological and molecular genetic analyses for therapy determination and in cases of familial risk for other hereditary diseases besides breast and ovarian cancer, e.g. hereditary non-polyposis colorectal carcinoma (HNPCC, Lynch syndrome)
Dysplasia consultation (colposcopy diploma) for changes in the cervix, vagina, vulva or perineum (skin around the perineum and anus)
Counselling on HPV infection and vaccination (HPV = human papilloma viruses)
Cystoscopy
Rectoscopy
Gastroscopy and colonoscopy
Treatment:
Sentinel lymph node removal for vulval cancer (sentinel lymph node biopsy from the groin)
Tissue- and organ-sparing surgical techniques, e.g. target conisation for the targeted removal of diseased tissue of the cervix
Minimally invasive surgical techniques for tumour and lymph node removal, removal of the omentum, taking biopsies
Major abdominal surgery with multi-visceral or radical resection (interdisciplinary cooperation with specialists in surgery and urology)
Uterus- and tissue-friendly bipolar preparation technique
Argon-based tumour destruction
Drug-based tumour therapy (chemo-, hormone and antibody therapy, immune, biological and other targeted therapies)
Radiotherapy in cooperation
Mistletoe therapy
Hyperthermia (partial and whole body hyperthermia)
In the case of cervical cancer, preservation of the hormonal function of the ovaries by relocation from the pelvis before irradiation
Where possible, fertility-preserving measures for early stages of cancer or before fertility-limiting therapies (e.g. chemotherapy) in cooperation with fertility centres (FERTIPROTEKT)
Pain or neural therapy using local and conduction anaesthesia: intercostal block, pudendal block, paracervical block
Psycho-oncological support
Integrative therapies to strengthen the self-healing powers: naturopathic-anthroposophic medication, rhythmic massage, physiotherapy, eurythmy therapy, painting and music therapy, nutritional counselling