Breast Centre
To the contacts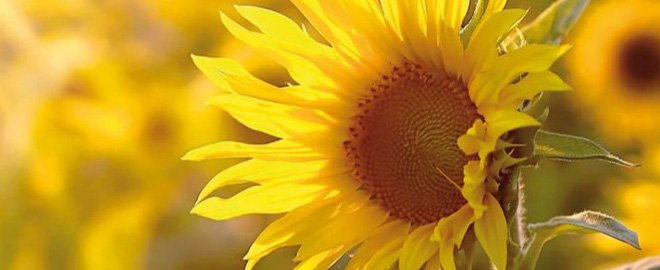 For most people, the diagnosis of cancer has a huge impact on their lives. It is often associated with great anxiety and raises fundamental existential questions. The most important thing for us is to accompany you professionally and humanely in this stressful situation after your cancer diagnosis. We give you information, support and the necessary time to find your own way. We accompany you from the first diagnosis, through therapy, to aftercare.
At our Breast Centre you can get advice and support at every stage of the disease. A diagnosis of breast cancer or a benign change in the breast creates a situation in which we strive to meet you with empathy and provide guidance.
By analysing your situation followed by sound advice based on international guidelines, professional society recommendations, studies and publications, we can offer you the best possible treatment.
We regularly consult with other experts from our Oncology Centre in our multi-disciplinary tumour board when cancer is diagnosed. In the process, we present the cases to gynaecologists and consult with pathologists, radiologists, system oncologists, palliative care specialists, general surgeons and other experts as needed. All therapy recommendations developed here are discussed with you and centred on your wishes and needs. Only then does the joint decision regarding your individual therapy take place.
In most cases, surgery is needed. In our Breast Centre, operations are carried out as far as possible in a breast-preserving manner and taking aesthetic aspects into consideration. In some situations, the entire breast must be removed. In this case, surgical reconstruction with an implant or the patient's own tissue is usually possible. We are experts in all of these surgical techniques and they are available at our clinic.
Science-based medicine is at the forefront of our considerations. Within the framework of our integrative medical approach, complementary medical procedures are also used. Modern medicine is prevalent in systemic therapy, not only through the use of chemotherapy, but also through the use of hormone therapy, immunotherapy, antibody therapy, targeted therapy such as PARP inhibitors and tyrosine kinase inhibitors. We also offer radiotherapy in addition to this spectrum of treatment.
Moreover, we work according to the principle of integrative oncology. Our goal is to strengthen the individual's self-healing powers. Therefore, a comprehensive and individual treatment concept is worked out with each patient. This takes into account not only the body, but their entire personality. The standard medical concept is supplemented by naturopathic procedures with the use of medicines and anthroposophic therapies: music and art therapies, anthroposophic movement therapy (eurythmy therapy), rhythmic massage and physiotherapy, psycho-oncological support and nutritional counselling. Special nursing applications such as embrocations, wraps and compresses can be used as a supportive measure before and after operations.
TREATMENT FOCUS
Diagnosis and therapy of breast changes in women and men
Diagnostic procedures for familial breast and ovarian cancer
Risk-reducing surgery of the breast and ovaries for gene mutations
Invasive breast cancer
Ductal carcinoma in situ, DCIS (pre-cancerous stage)
Paget's carcinoma of the nipple
Inflammatory breast cancer
Phylloid tumour of the breast
Fibroadenoma (benign change in the breast)
Mammary duct papilloma of the breast
Benign cysts and mastopathy of the breast
Changes in the lymph nodes in the armpit
Palliative treatment of breast tumours: e.g. ulcerating breast cancer, skin metastases
Drug therapy for breast cancer and its early stages
Radiotherapy in cooperation
Reconstruction of the breast by implant-based surgery or autologous tissue reconstruction in cooperation with plastic surgery
RANGE OF SERVICES
Early detection of breast cancer by clinical examination (examination, palpation) and ultrasound of the breast and axillary lymph nodes, as well as mammography
Digital mammography, tomosynthesis of the breast
Magnetic resonance imaging (MRI) of the breast
High-speed biopsy of breast and lymph nodes under ultrasound guidance
Vacuum biopsy of the breast with mammography
Insertion of tissue markers (clips and anchors) under ultrasound guidance or mammography
Targeted tissue removal after clip or anchor marking: e.g. for targeted axilla surgery
Family history, counselling and gene analysis for familial cancer risk (in cooperation with the Breast and Ovarian Cancer Familial Risk Centre at the Charité, Universitätsmedizin Berlin)
Breast cancer surgery (breast-conserving surgery taking into account the cosmetic shape and all forms of breast removal)
Sentinel lymph node removal also in combination with targeted axilla surgery
Surgery of the breast for benign changes under consideration of aesthetic principles
Gene expression test for the question of the need for chemotherapy
Fertility-preserving measures before fertility-limiting therapies (e.g. chemotherapy) in cooperation with fertility centres (FERTIPROTEKT: removal of egg cells or ovarian tissue)
Drug-based tumour therapy (hormone, chemo and antibody therapy, immune, biological and other targeted therapies)
Radiotherapy in cooperation
Mistletoe therapy
Reconstruction of the breast by implant-based surgery or autologous tissue reconstruction in cooperation with plastic surgery
Psycho-oncological support
Pain or neural therapy using local and conduction anaesthesia: intercostal block
Strengthening the self-healing powers with the help of anthroposophic therapies (artistic therapies, music therapy, rhythmic massage, eurythmy therapy, mistletoe therapy, nutritional counselling)